Did you hear that sound? It's the sound of me slapping my own wrists while tsk-tsk-ing.
Last week, I promised lots of tasty details about the delicious Walnut Spice Cake with Honey Cream Cheese Frosting I was making for turkey-day. Sadly, this tale doesn't end with a determined train making it over a hill…
it ends with me cleaning out my oven (a much less exciting adventure altogether).
Naturally, I couldn't find my tried-and-true recipe so I hit up AllRecipes.com and find last-minute replacement. I scoured the pages, read reviews, and printed with confidence. Wednesday night came and I rolled up my sleeves ready to go. Alas, something seemed amiss in the directions. In cartoonish fashion, a devil on my left shoulder said, "You know what you're doing…if it seems wrong, it probably is. Trust your baking instincts." On my right, a little angel ever-so-convincingly replied, "But you read all those reviews—you should trust those people. After all, you're no Careme."
Well…sneaky little angel…you lied! The cake was a disaster. The batter was frothy and bland and it baked up all over the sides of the pan, spilling out like a gross avalanche of mistakes all over my oven floor, filling my entire apartment with a putrid stench. Determined as I was, I let it keep baking in the vain hopes that it would magically turn out okay…it did not.
After a flustery moment and chucking the whole thing in the trash, I ran out to the store (yes, Walmart at 11:30 the night before Thanksgiving is a terrifying place) and grabbed a box of spice cake mix. Characteristically determined, I whipped up both layers of the box cake and let them to cool while I finally got some sleep. However—I did follow through on the homemade icing the next morning and it was proclaimed delicious by all at lunch. (Thank you, Duncan Hines, for saving my skin!) So here's a pic of the sneaky finished product: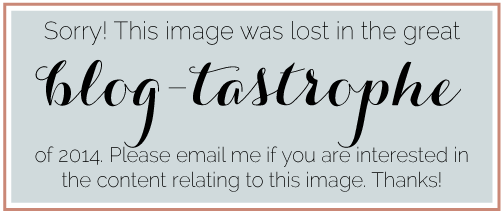 The only change I made to the cake was to add chopped walnuts and some extra spices. For the frosting, I mixed 4oz softened cream cheese with 2 sticks of butter, 3 tbsp of honey, and approx. 3 cups of powdered sugar. Once blended, I added a splash of milk to keep it creamy and soft. Garnish with chopped walnuts and cinnamon sticks and voila, you're wholly-well-intentioned-and-partially-well-executed cake is done!
We'll see if this lesson learned sticks in the future, and in the meantime, check out

this recipe

I used and see if you can spot the culprit for my cake disaster. My vote says "cornstarch…in the kitchen…with a measuring cup." I mean, really Sarah, 1/4 cup of cornstarch…."