We made it! The truck has been returned and a mountain of our stuff now occupies half our parents' garage. We spent all week sorting out employment and housing stuff, but we're almost finished with those things as well. We found an amazing apartment and after some great recommendations on our behalf (thank you friends!), we got it! The landlord is repainting so we can't actually move in for another two weeks, but at least there is a timeline there with an incredible new home for us at the end. Incredible as in furnished washer/dryer and central AC kind of incredible...pinch me!
In the meantime, we've been trying to be helpful squatters. This morning, Strider's mom let me help make and can homemade salsa. My first actually canning experience - totally awesome and definitely taking pictures next time. Then, we headed over to help our grandparents dig up their potatoes. New to me, it was surprisingly fun and quick.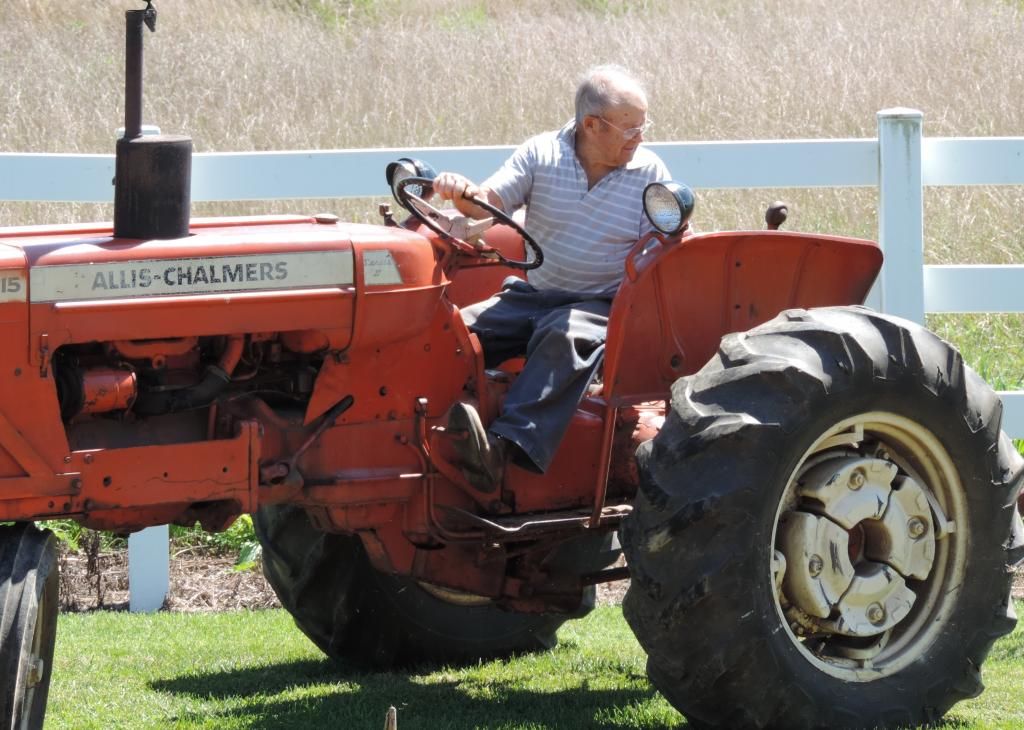 Pappy on the tractor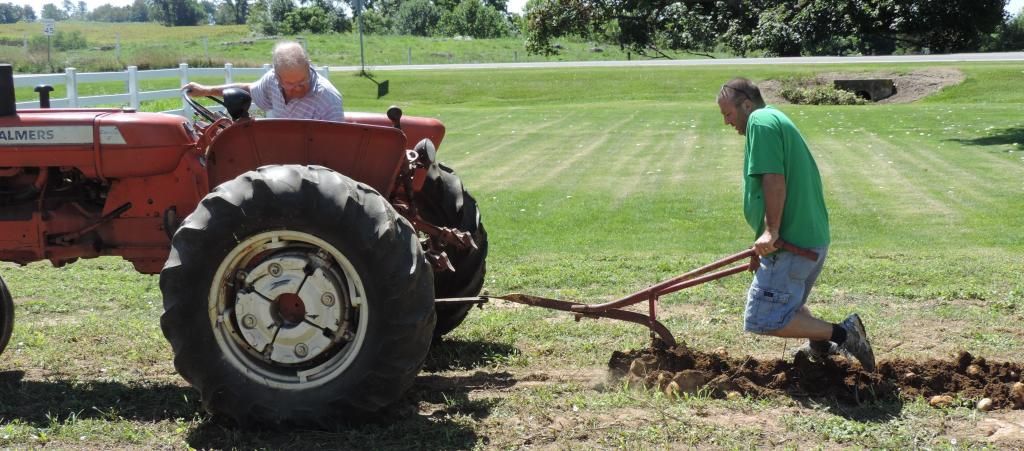 Strider's Uncle manned the plow...see those yellow "rocks"...potatoes just rolling right out of the dirt!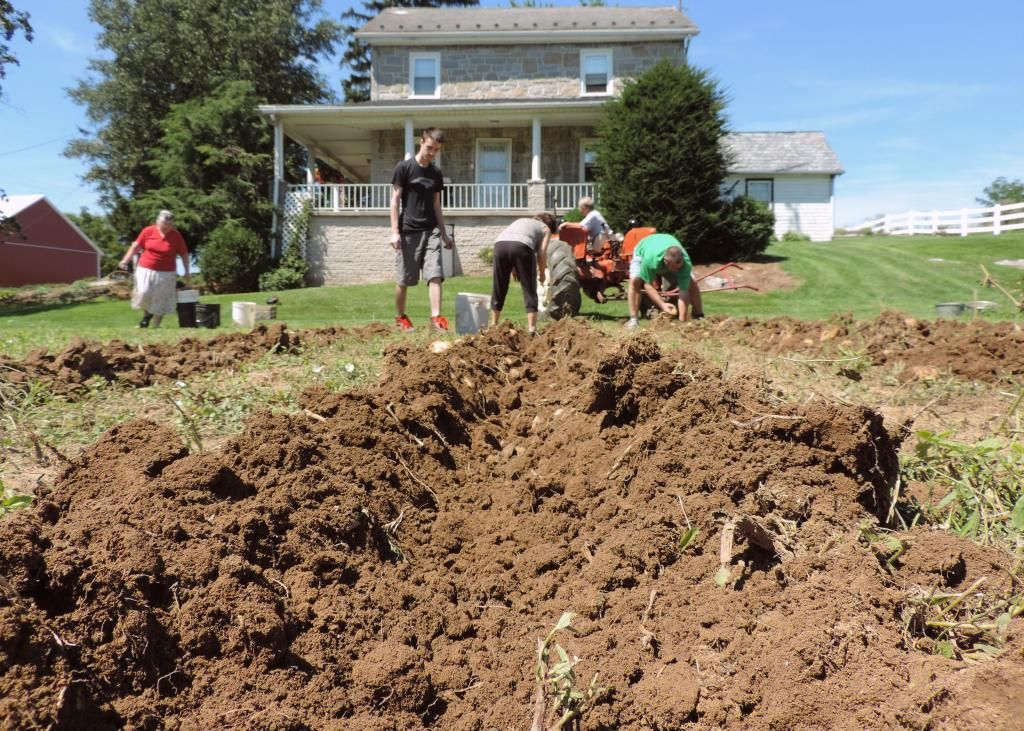 Once the rows are plowed, hands get dirty very quickly.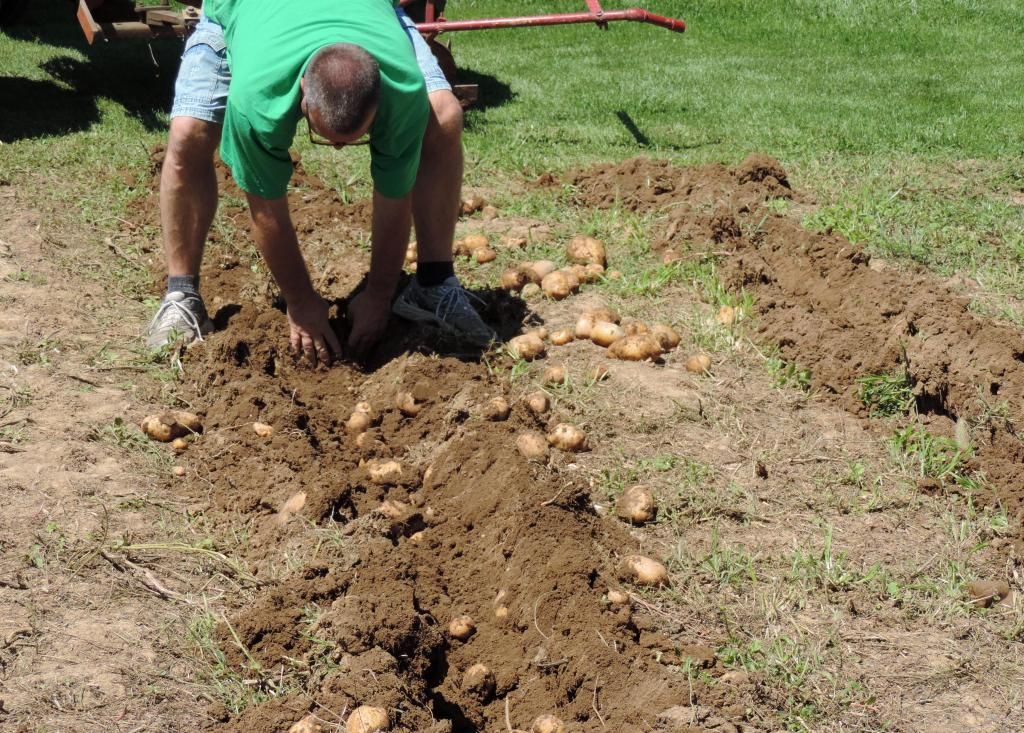 The buckets were filling up fast!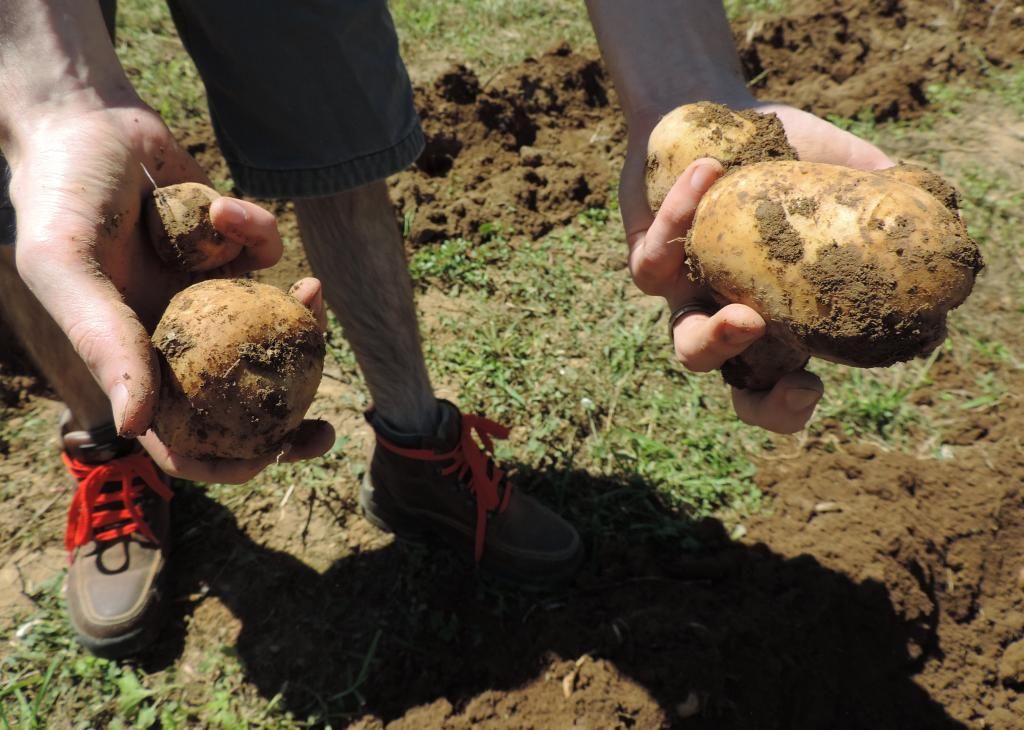 No middle man needed. Plus, Strider got to wear his snazzy work boots!
Apparently pretty good haul for just five rows...looks like tons to this first-timer!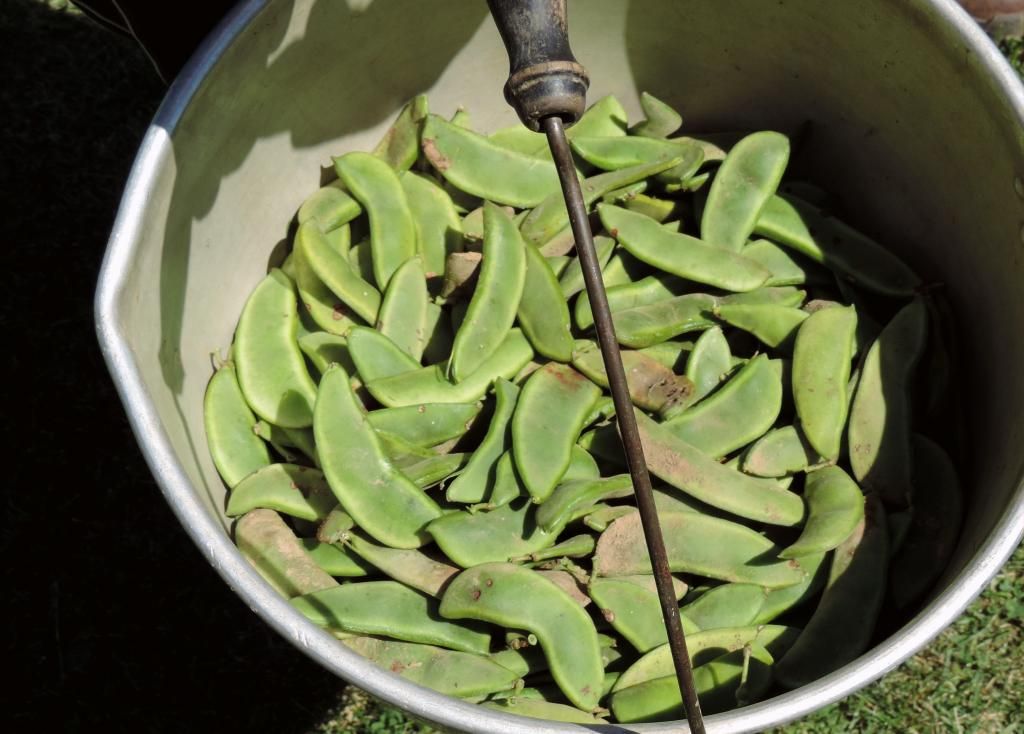 Grammy and Strider's mom handled the last of the lima beans while we finished up the 'taters.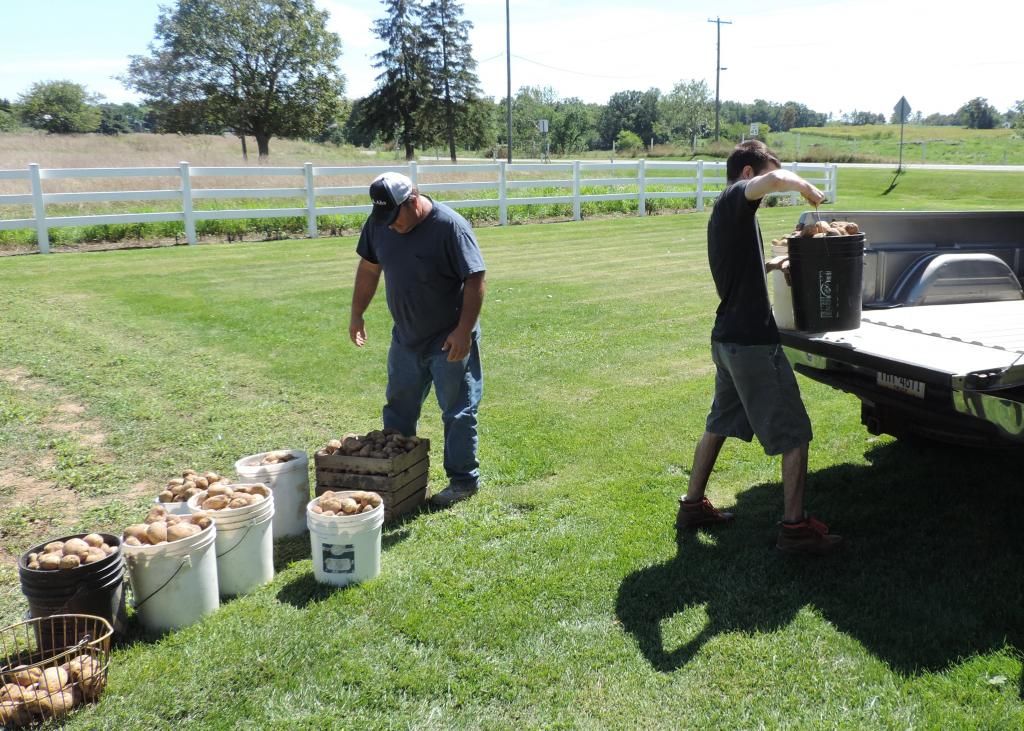 Load them onto the truck...
...and drive 'em around to "the cave" where they can be stored in the cool and dark.

After we were done, we sat on the porch and shelled the peas. The hard work was rewarded with ice cream sandwiches and lemonade. Plus a sneak peek at Grammy's freshly canned peaches. Yum! Plus, check out this view -- imagine a blanket and a good book under that tree, huh!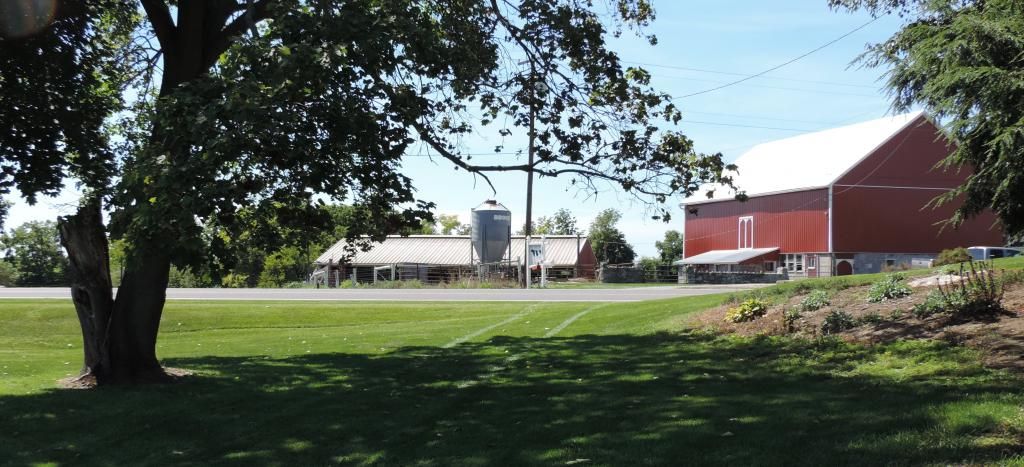 Work starts Monday but it's been a very fun week of adventures, exploring, getting lost, and realizing just how small you feel in a new place. But also how exciting the unknown can be! Looking forward to so much more to come.