It's official -- we're now residents of Pennsylvania, with our very own apartment and utility bill to prove it!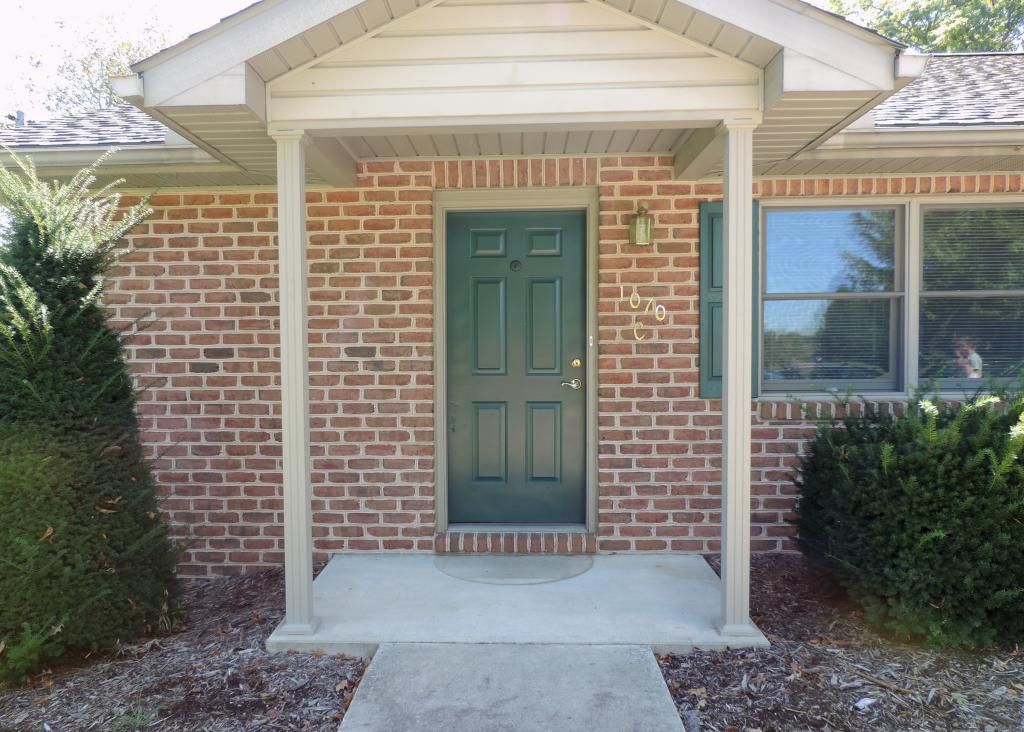 The "before" of our new front door. We haven't quite figured out what
we want to do with it yet, but very exciting nonetheless!
And with two days off last week, I managed to get every box emptied, flattened, and out the door so actually feels like home. We're still working on the internet connectivity so posting/engaging online is tricky at the moment, but I do have a few fun apartment crafts to show off:
DIY key rack right inside the front door. All materials from Hobby Lobby. I stained/painted/sanded the wood plaque then hot glued the cross and knobs to the front.
In celebration of my first real pantry ever (at our last place we used a converted coat closet), I transferred most of our dry goods to various sized glass jars and made kraft paper tags for everything. They don't photograph well inside the pantry but make me surprisingly happy to see all in a line.
Some homemade bathroom wall art using a spare frame we already had. Total cost = 25 cents for the paper...works for me! Lettering was done using this method.
And for a super sneak peek...here's our craft room with a mysterious wooden crates project underway.
I promise I'll have more soon, but for now...I'm off to cook dinner and keep crafting! (Plus, watching gobs of Gilmore Girls because I finally succeeded in getting Strider hooked!!)