A couple weeks ago my mom and I found ourselves browsing the shelves at Rack Room Shoes for those ever-stylish black "work-safe" tennis shoes we all know and love. (Ha!) Thankfully, I did find a pair but of course had to order them because if you're an almost 6-foot girl like me, you well know the struggling of finding anything in your size in-store. Regardless, we still had the option to take advantage of the BOGO they were running so Mom brilliantly suggested we take a look around for some wedding shoes.
I knew I wanted flats but it seemed everything was either too plain or dripping with obnoxious glitter and rhinestones. So...I landed on this pair of fake Toms (Bobs) in an unassuming champagne color and set my brain to craft mode. Normally $39, we snagged them for $19!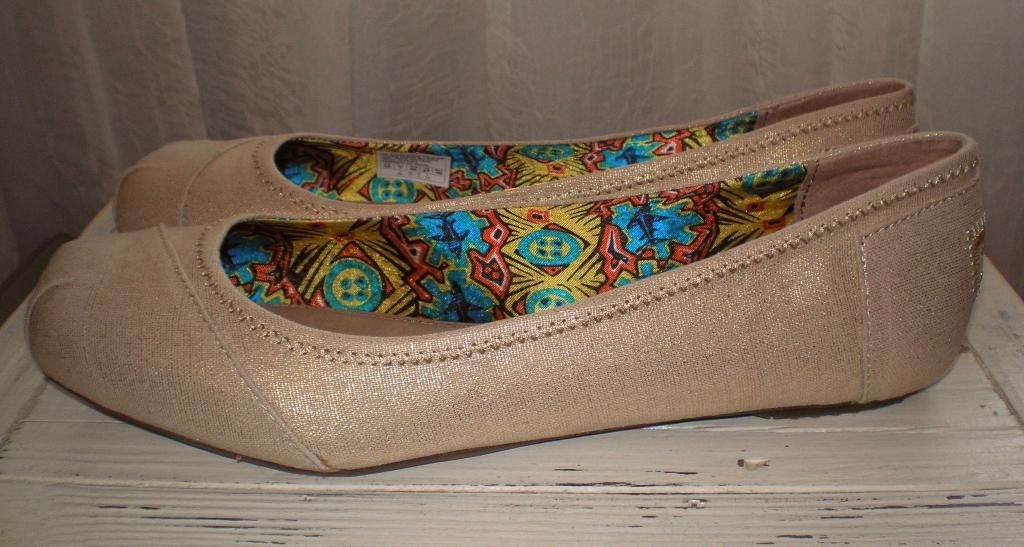 After staring at them for a week or so, I decided some lace and maybe buttons or simple jewels to add a "something blue" would be just the thing. I dug through my ribbons bin and found half a roll of leftover lace from my bridesmaids boxes project (originally $1.99 at the great Hobby Lobby). Grab a glue gun and get to work! I glued the lace along an existing seam running diagonally across the toes so if they peek out under the dress, the details will be visible. On a whim, I added small pieces to the back to cover up the brand tag. Step 1 complete:
For step 2, I debated in the aisles at Hobby Lobby between buttons and jewelry-making accents. They didn't have a huge button selection, but there was plenty to choose from in the jewelry section. I knew I wanted to tie in my "something blue" on my shoes but didn't want it to be super obvious. Bows and the like really aren't my style so in the end, I purchased two strands of turquoise and bronze jewel thing-ys for $2.99 each. More glue, and the inevitable web of hot glue strings everywhere, then ta-da: an awesome pair of one-of-a-kind wedding shoes for about $25!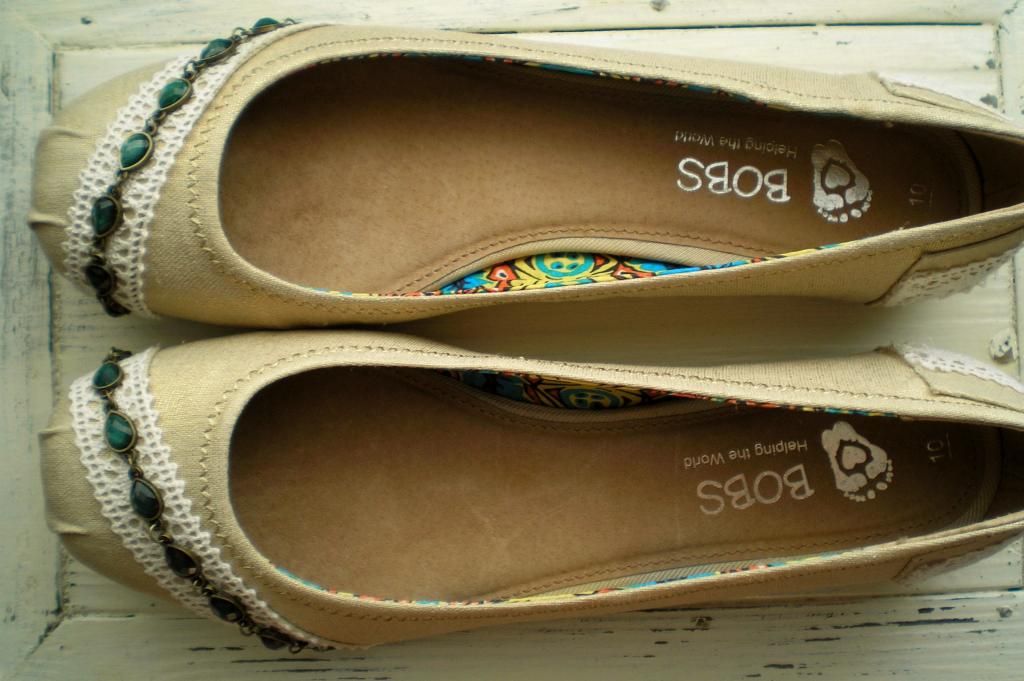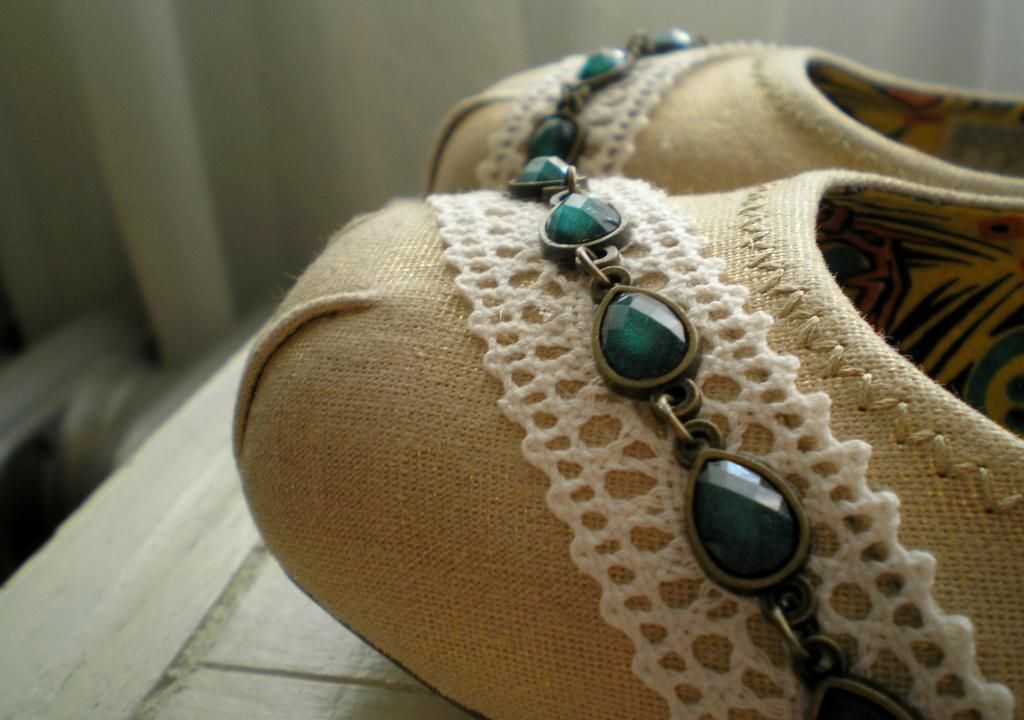 I'm super happy
with them
(and their price tag) and can't believe they have to just sit in a box for another
161 days!