(OR Finding Excuses to Enjoy Human Interaction)
Birthday parties, housewarmings, Christmas dinner, Super Bowl Sunday, 4th of July...there are many many occasions each year when a hosted event is ordinary and the traditions are relatively predictable. And of course, everyone loves a good dinner party just about any time.
But...what can you do when you want to host an event that is special or more exciting than just dinner, but doesn't coincide with any particular holiday? Enter, Creative Entertaining...or as I prefer to think of it "silly excuses to interact with other people."
It may sound crazy, but in the Netflix age, it's easy to entirely avoid having a social life. (I know because we're guilty!)
Humans love routine and comfort and nothing is quite as nice as snuggling up on the couch in your pajams!
So, today I hope to inspire your silly side with some fresh ideas. Find something fun (
and preferably wacky)
that you would enjoy, then consider ways that you could turn it in to a small group event. Like themed frat parties...but with less tetanus shots needed after.
Movie Night
A classic get-together scenario, amp up the fun with themed invitations, decorations, and food with film tie-ins (ex: President Business' Tuesday Tacos
from The Lego Movie).
Being a Grown Up is Dumb Night
One of my personal favorites, construct a giant fort in your living room and invite friends over to share favorite childhood snacks while swapping sleepover stories. Prank calling boys now optional.
DIY Beauty Night
Ladies of all ages love a good makeover. Why not invite some girls over for home pedicures and a create-your-own-body-scrub session (which coincidentally is super easy and makes an awesome take-home gift)?
We Love the 90s Night
No need to wait for October to dress up, invite friends to join you in a salute to a beloved time for us all! Jamming to the Spice Girls and Lip Smackers required.
Wanderlust Party
Whether you've gotten to travel the world or it's still on your to-do list, adventurers will love this one. Exotic fare representing different countries, passport-style invites, and cultral music mixes will make for a fun night for all.
Afternoon Tea
Whether your friends are the frilly type or not, its hard to resist a delicious beverage and tiny treats. Borrow some teaware and indulge in a bit of afternoon elegance. Maybe even sneak in a Janenite flick!
Hugh Jackman Night
Inspired by my sister, her friends get together every so often and watch Jackman movies. I suggested that next time, everyone have to wear Wolverine-style mutton chops all night. (We're not totally insane, I promise!) Harry Potter and Lord of the Rings also make for great themes.
Plus, did you know there are unofficial month and day celebrations for almost every day of the year? For example, July is blueberry month, hot dog month, cell phone courtesy month, and ice cream month. Sounds like a great excuse for an ice cream social to me!
For a huge list of silly dates,
visit Holiday Insights
.
The main takeaway is that inviting friends over doesn't need to be formal or have to wait until there is a special reason. Any day can be a fun excuse to entertain.
So, what the wackiest event/theme night you've been invited to?
AND FOR TODAY'S GIVEAWAY...
To inspire more creative hostessing, I'm doing another giveaway today!
Simply leave a comment below to enter for your chance to win a Movie Night Hostess Set!
Set includes:
- a copy of Heloise Hints for All Occasions (an oldie but goodie)
- a box of Orville Redenbacher's Naturals popcorn
- a pack of mini invites and a sheet of themed stickers
- green polka dot napkins, striped paper straws,
chevron print popcorn bags, and k
raft paper food picks
- and a $5 Target gift card (towards the movie of your choice, of course!)
Just leave a comment below before Sunday, July 12 at 11 pm for your chance to win!
And I'll see you next week to announce the winner and for our last segment in the MSH series!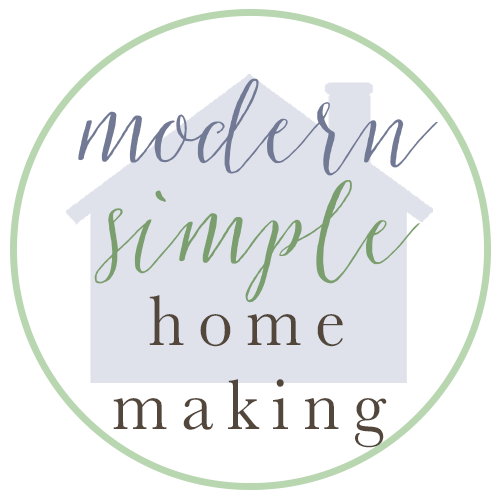 This post is part of the Modern Simple Homemaking series.
To learn more about this series and see other posts, click the button above.