So happy to be joining the fabulous Kiki from In Its Time for another Circle Link-Up today.
This month's topic is Blogger Introductions so here's a little about me:
My name is Sarah and I am 27 years old. I'm originally from North Carolina but last September my husband Charlie (or Strider as I affectionately call him on this blog) relocated back to his hometown in Pennsylvania. Almost a year has passed and I still can't believe I live in a different state—but we love it here!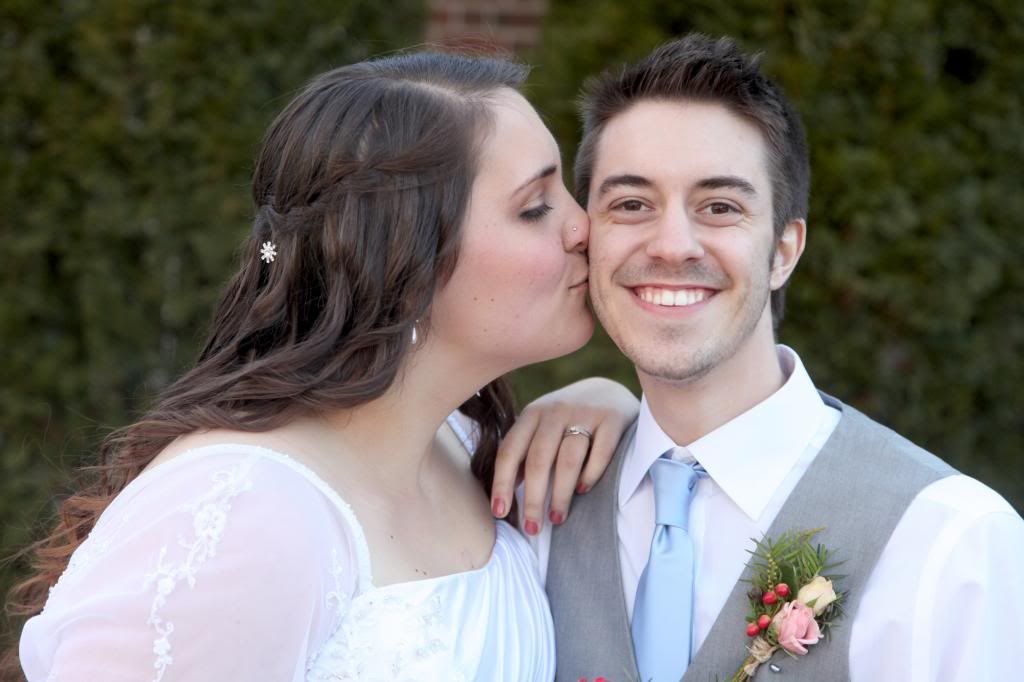 Isn't he so handsome!!
The Fams
My family is absolutely 100% the most important thing to me. I have a truly incredible and totally wild mom who loves with reckless abandon and literally never runs out of ideas for spontaneous fun. I also have a gorgeous sister who is my hand-me-down fashion benefactor and lifelong secret-keeper. I think my new brother-in-law is still adjusting to our crazy family but he's also great and the perfect source for all my html coding questions.
My sis and I at an App State game.
Charlie's family is much more on the normal end of the spectrum but I could not have been more blessed to end up with them as my new family. His mom is smart, a great listener, and more patient than anyone I've ever met—especially when she's teaching me about gardening, quilting, and canning...to which I never reach the end of my questions. His dad, well, he's as goofy as they come. It's been an adjustment to call someone dad again, but I wouldn't want it to be for anyone else!
The Job
I'm a barista (the green aprony kind) for now. I absolutely love coffee, though I don't actually drink very much of it. I've worked in the industry for over 10 years and I love everything about the artistry, passion, and connection of it all. But mostly I'm just waiting for the day when I get to be "mom"....not quite there yet!
Doing Stuff
All the crafts. Basically if you can find it in a Hobby Lobby, it's probably something I enjoy (other than model cars). I love sewing, painting, refinishing furniture, and generally just making things. Mostly it's out of a desire to not spend money...if I see something I love, my first thought is always "I could do that myself for way less!" I also love reading, visiting antique stores, and cooking/baking. I keep myself very busy on my days off.
I also hang out with this guy a lot!
Blogging
I really enjoy blogging. The community is wonderful, but there is a lot of pressure. Pressure to work on a schedule, to get sponsors, to make money off it, to do it "the right way". I fight feelings of needing to make my blog "something more" than just a thing I enjoy when I can. But there are others like me out there (like Kiki)! So, I have no great ambitions for this space; I just want it to be fun. I do love love love meeting new friends here though, so say hello!
One Thing
More than anything else about me, the most important thing is that I love Jesus. I try (and most often fail) to live my life like Him and for Him. Without getting too theological, I'll just say that Charlie and I believe that loving comes first. Bottom line. Love Jesus, love others. Everything else is secondary. So I'll just keep trying with the rest.
What, You Too?
Some random things for fun: (
feel free to agree or not, that's okay!
)
- I'm extremely suspicious of cauliflower. Dunno why, but I don't trust it.
- I love order and organization, and applying logic to everyday things.
- I always always put grocery carts into their little corrals...I never knew
people actually didn't do that!
- I think taking baths is kinda gross and very un-relaxing.
- Circus peanut candy is evil. Plain and simple.
- Rhubarb is my new favorite! I never had it till I met Charlie and ever
since, I will eat it in almost anything!
- My celebrity crush will always be Cary Grant. I'm sad I missed out on
the days of trilby-wearing gents.
Your turn! Stop by Kiki's page today and link up
with your own Blogger Introduction!