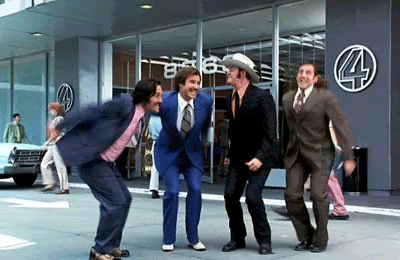 Autumn is officially here and I could not be more excited!! 55 degrees outside, cup of coffee in hand.
More accurately, this is me -------->
So...to commemorate all this excitement, I have a fun, cheap, and easy DIY project to share:
Handmade Tile Coaster Sets
Naturally, I saw the idea somewhere else online (probably Pinterest) and there are a lot of tutorials out there, but this is the way I've found works best.
Materials needed:
- 1 to 4 sheets of scrapbooking paper depending on if you want all the coasters to match or to create a themed set like I did (approx $0.30 each)
- jar of matte finish Mod Podge ($4 and up at Hobby Lobby)
- 1 to 2 small sheets of felt in the color of your choice ($0.25 each at Hobby Lobby)
- hot glue gun and glue sticks (ranges in price but I have a $3 mini one)
- 4 to 6 tiles depending on how many coasters you want in your set (the cheapest ones at Lowe's are labeled 4"x4" Biscuits and are $0.16 each)
- small can of clear satin water-based Polyurethane ($7 at Lowe's)
Start with a trip to Hobby Lobby. Spend forever picking out your paper, decide how many coasters you want, and end up buying something unrelated just because it's Hobby Lobby.

Take everything home and set it all out on your desk. Breathe in the inevitable, glorious anticipation that comes with the beginning of a new project. Then, proceed to c

ut out 4"x4" squares of the paper and felt.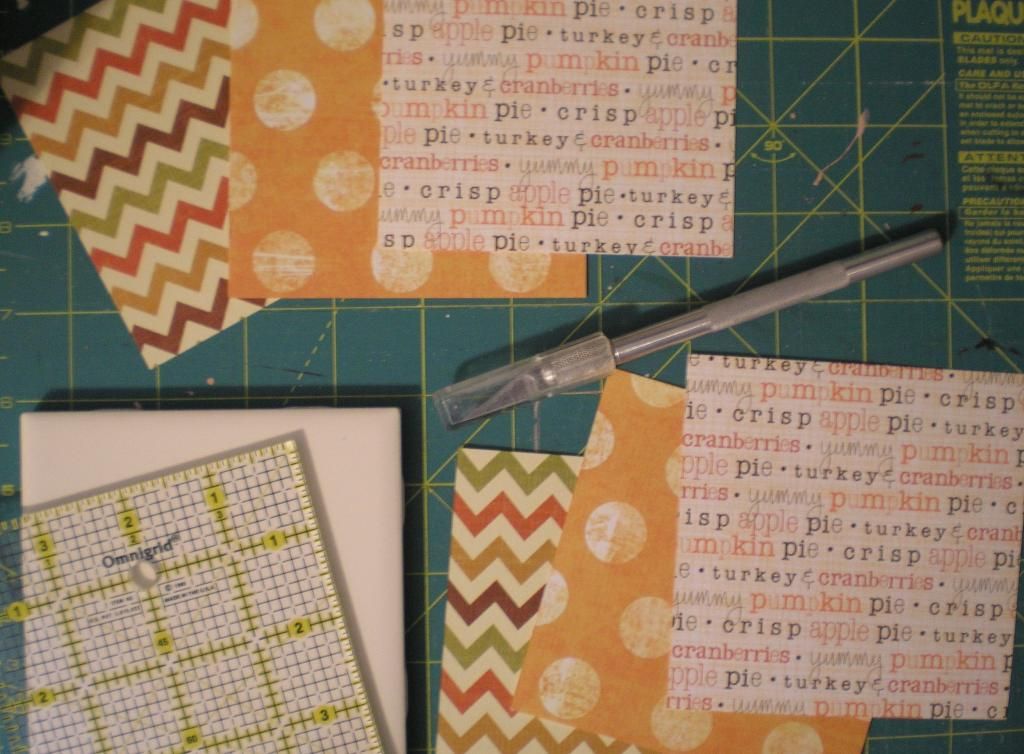 Wipe the tops of the tiles off with a dry cloth to remove Lowe's dust, and use a thin coat of Mod Podge to apply a paper square to the top of each tile. Set them aside and let them dry.

Once dry, apply a thin coat of Mod Podge to the whole surface of the tiles, especially around the edges of the paper to seal them. Let dry.

Next, apply 2-3 coats of Polyurethane to each of the tiles. Mod Podge is great as a basic crafting glue but it isn't really waterproof - the Polyurethane helps seal the tiles so they're safe to use with drippy, condensation-ing

drink glasses. Let dry fully between each coat.
Once everything is totally dry, use your hot glue gun to apply one felt square to the back of each tile so they don't scratch furniture.

Stack them up and impress your guests with your crafty awesomeness! (and secretly love the fact that, all told, you only spent about $3)
And since fall is here and I made these coasters for no real reason, I am super excited to announce:
the first-ever giveaway on A Song for the Birds!
That's right, this super cool autumn coaster set can be yours! Plus, a pair of snuggly socks and
NC local bath salts...man is that a great giveaway, am I right?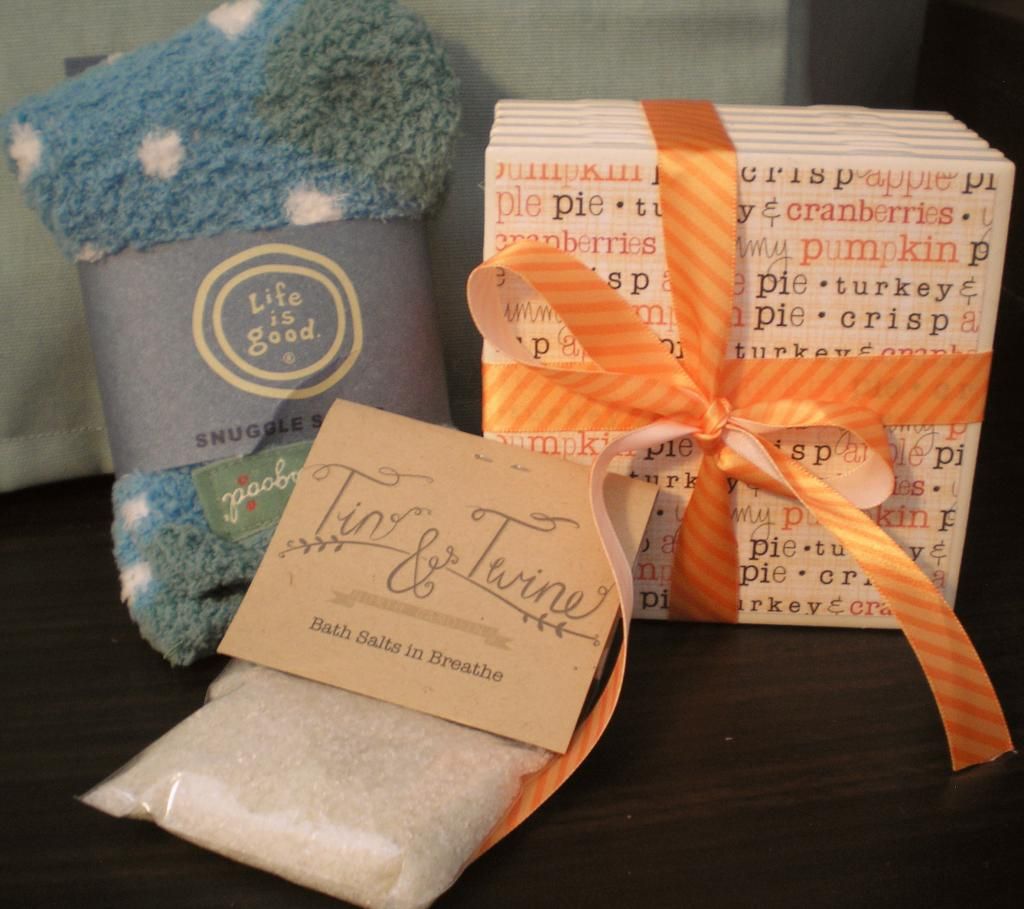 Just leave a comment below letting me know that you were here and by Wednesday,
I'll randomly select one reader to win! Plus, who knows...I may throw in some other awesome stuff as a last minute
surprise (wink!). Just my way of saying thanks for reading and that I hope your autumn is awesome!
**Edit 9/25/13 - This giveaway is now closed. Please keep reading in the future for more giveaways, tutorials, and other random fun stuff. Thanks!**