Super yummy dinner last night improvised from a WW cookbook recipe. Though I was initially a bit disgusted by trimming slimy lengths of pork, it was totally worth it for this healthy, filling weeknight meal.
Rosemary Pork Tenderloin & Veggies
- 3 Tbsp freshly chopped rosemary
- assorted chopped veggies (I used carrots & spinach but the original recipe called for turnips and parsnips)
Preheat oven to 425 degrees.
Trim excess fat off the tenderloin then rub it down with the salt and rosemary. Let it sit and come closer to room temp while preparing veggies.
Heat oil in a Dutch Oven (or large skillet if, like me, you only have a Le Creuset in your dreams) over medium heat then sear tenderloin for 8-10 minutes, turning to brown all sides. Add veggies (I waited to add the spinach), garlic, and broth. Cook another 8 minutes.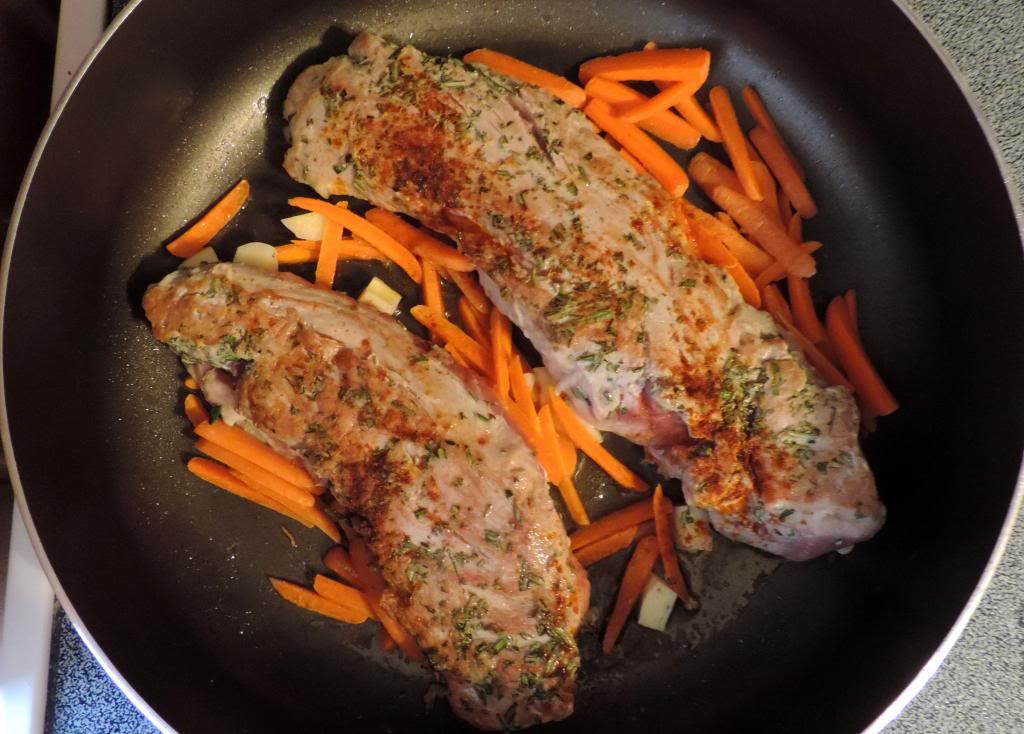 Move Dutch Oven into the preheated oven or transfer food from skillet into a casserole dish, depending on which you started with. Bake for 8-10 minutes until meat thermometer reads 145 degrees.