Driving along our road, it's now easy to see the mountain range framed by leafless trees. The grass is still green and vibrant colors dance across the hills. Along with this fantastic view, however, comes our first day in the forties and a chilly wind echoing Halloween-ish noises across the windows. Good thing I'm staying busy inside!
After an inspiring trip to Joanne's a couple weeks ago, I decided to finally embark on my second full-sized quilt. I've done individual blocks and some smaller projects during the last few years, but nothing substantial since college. My first quilt was a simple, brightly colored patchwork piece that required no pattern or really any substantial skill. It was a decent first project and though we still use it, I'm excited about the challenge of seeing a real quilt through. Hopefully it will be a good winter project to keep me occupied during the blustery days ahead as well as a snuggly victory to enjoy come Spring.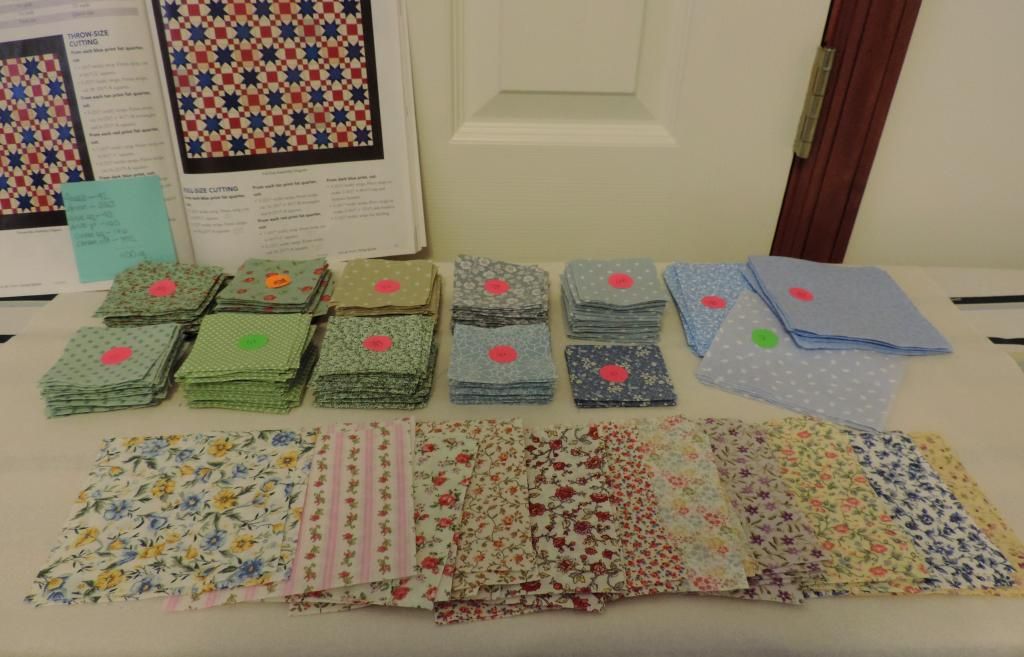 - 30 miscellaneous fabrics (most from my existing stash)
- 1100 squares total, 520 still to be cut
- piecing, borders, backing, binding, and of course, quilting all yet to do
Expecting craft-remorse to inevitably set in soon.