That's right...three showers in one title!
Shower No. 1
is the hole and water damage in my bathroom wall that's been slowly repaired all week by a guy named Mark—no worries, the damage has only been there since I moved in...2+ years ago (slightly ashamed). Thankfully, it should be fixed and ready for me to repaint Monday. Can I get a "woot woot" for apartment makeovers between now and January to get ready for Strider moving in!
Shower No. 2
is my absolutely incredible bridal shower earlier this month. Hosted by my amazing mom and sister, I simply could not have been happier with the whole event. Checkout the pics of my gorgeous bridal tea: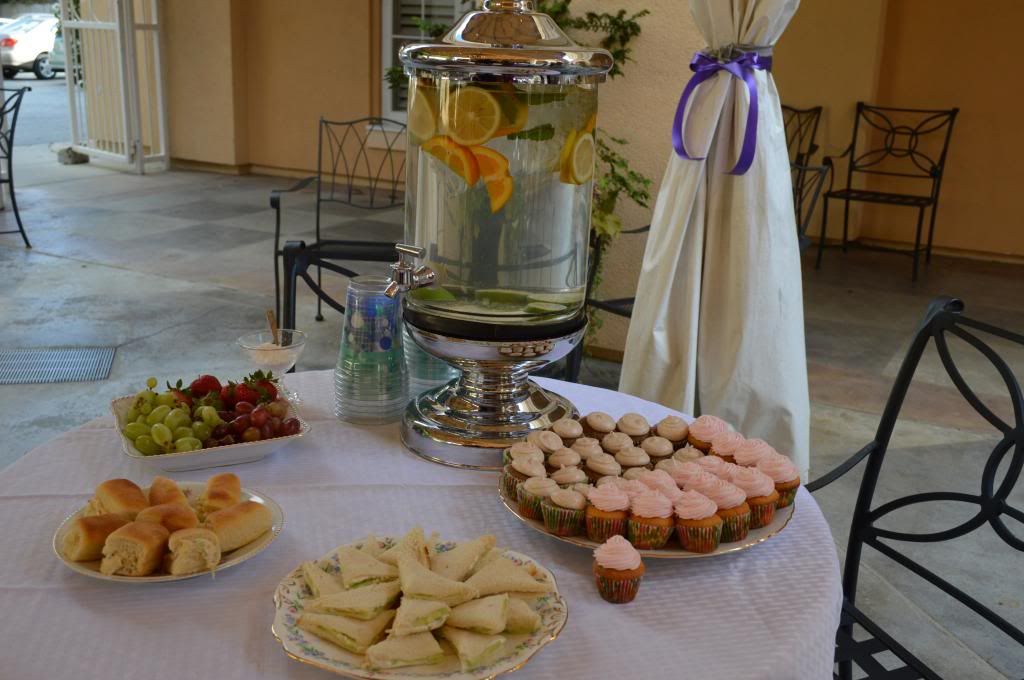 The menu: mini chicken salad rolls, cucumber finger sandwiches, vanilla bean scones, mini spice cupcakes with cinnamon-cream cheese frosting, and mini vanilla-raspberry cupcakes with pink vanilla buttercream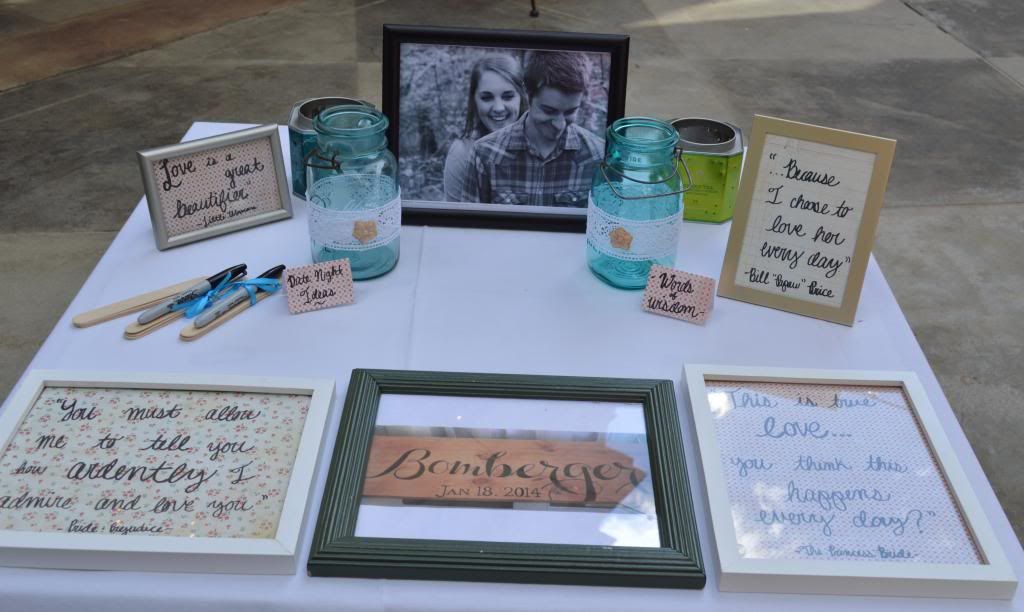 My sister's idea: to have all the guests write date ideas and marriage advice on
popsicle sticks then drop them in mason jars for me to read later. So fun!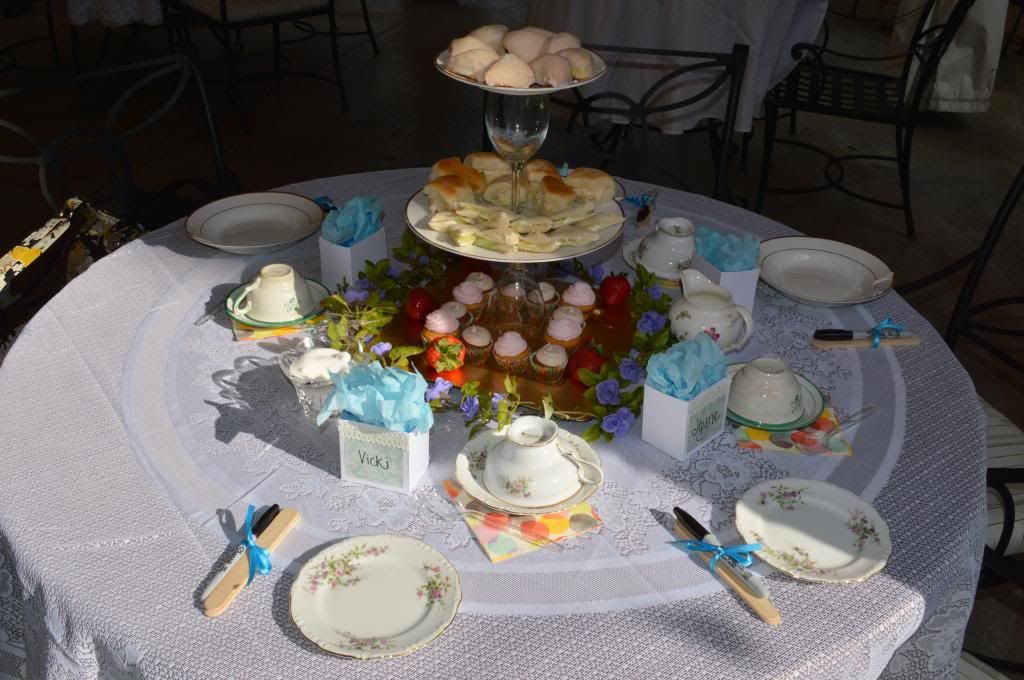 Look at these breathtaking tables - complete with real china tea sets,
English-style tiered tea stands, and personalized favors.
Mom put pictures of Strider and I across the tea table with mini strands of lights - I LOVE tiny twinkly lights.
Please notice the real tea tins with holes punched into them to use as tealight lanterns!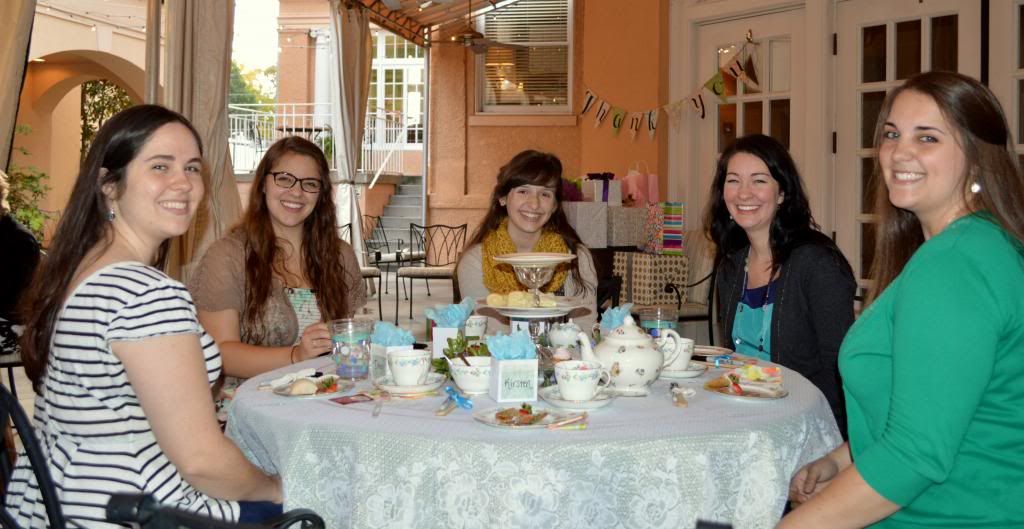 Some lovely ladies enjoying their tea and tasty treats. (
me in green, my sis in the cool specs
)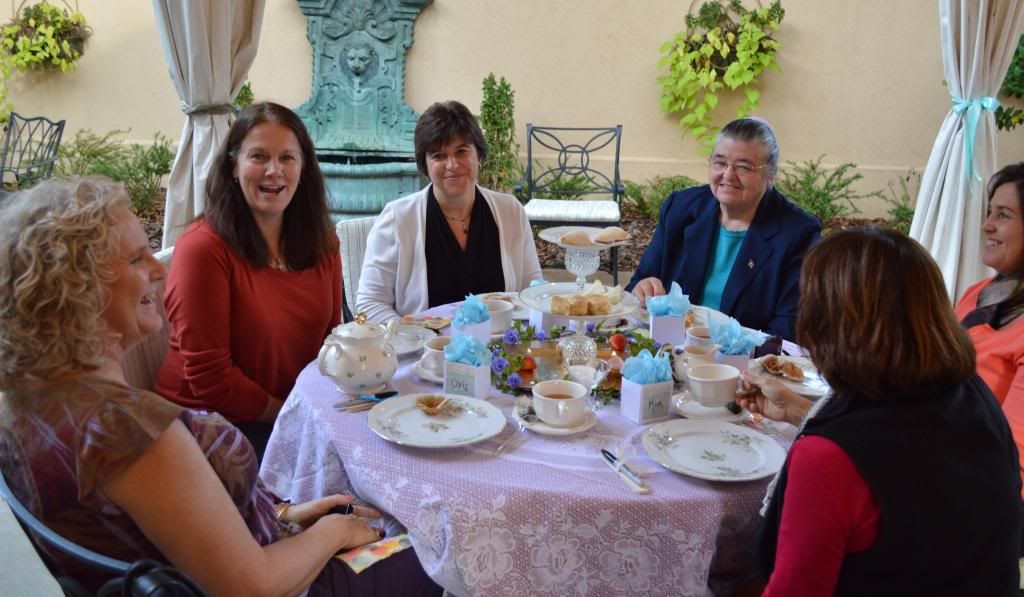 My mom "acting natural" (haha) and Strider's mom (b&w), grandmother (blue), and aunt (coral).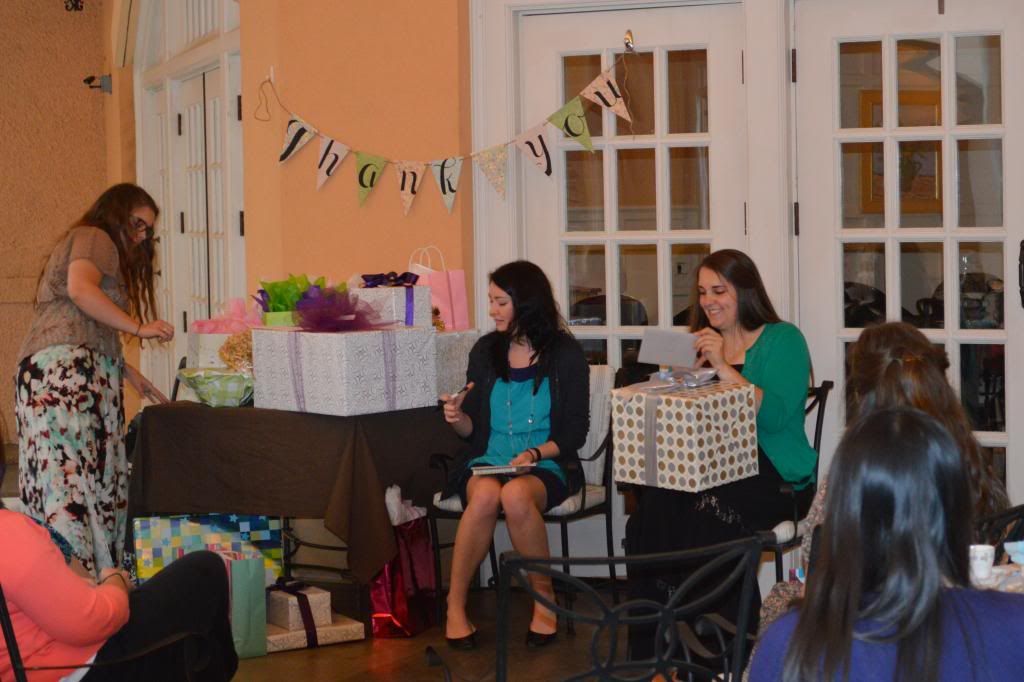 Opening all my sweet gifts. And hey, check out that crafty thank you banner back there!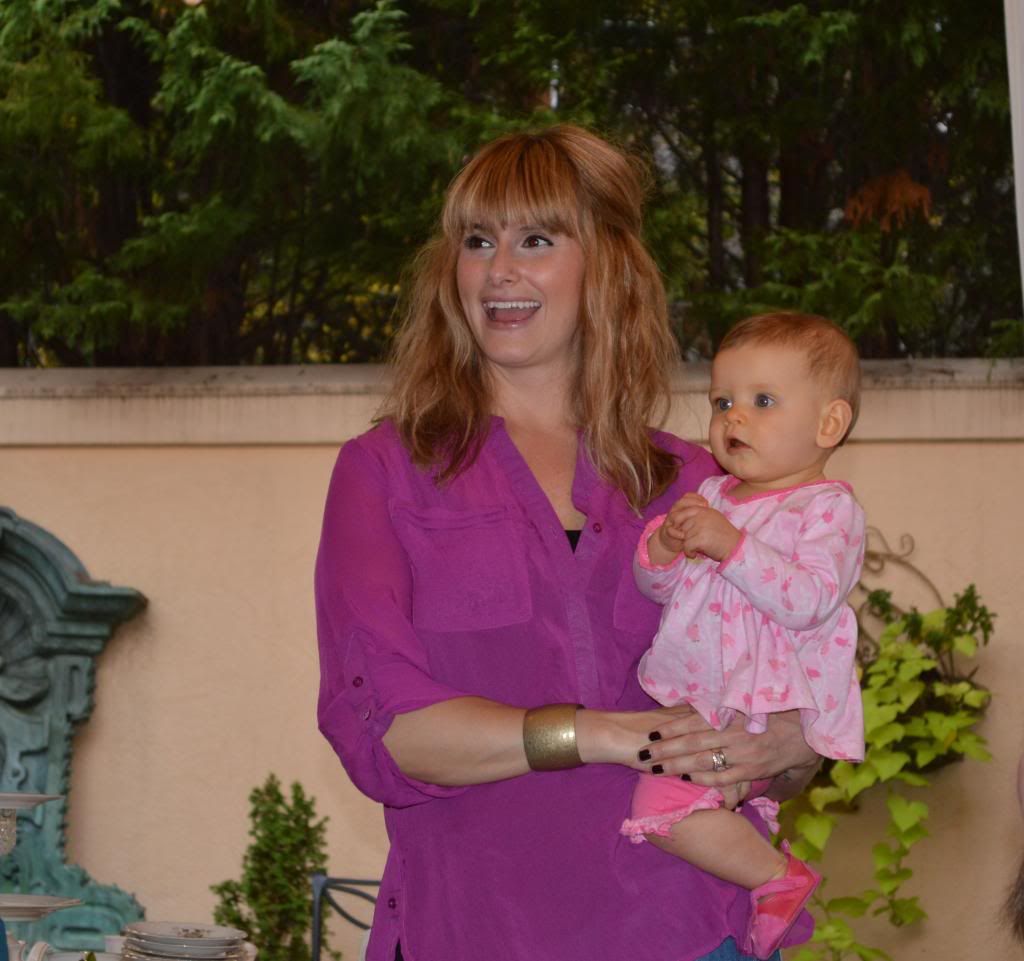 My precious cousin Lindsey and sweet baby Reece...like mother, like daughter.

And that concludes this photo tour of the world's most lovely bridal shower! (Okay - maybe the author is a teensy bit biased, but it is pr-ee-tty incredible!) Thank you so much to all the ladies who made this possible—and a special shout-out to Lydia, who's help that day was infinitely appreciated.
Thought I forgot about Shower No. 3 huh? That would be the random
actual
downpour that occurred about halfway through this beautiful tea party. Thankfully, the courtyard was mostly covered!